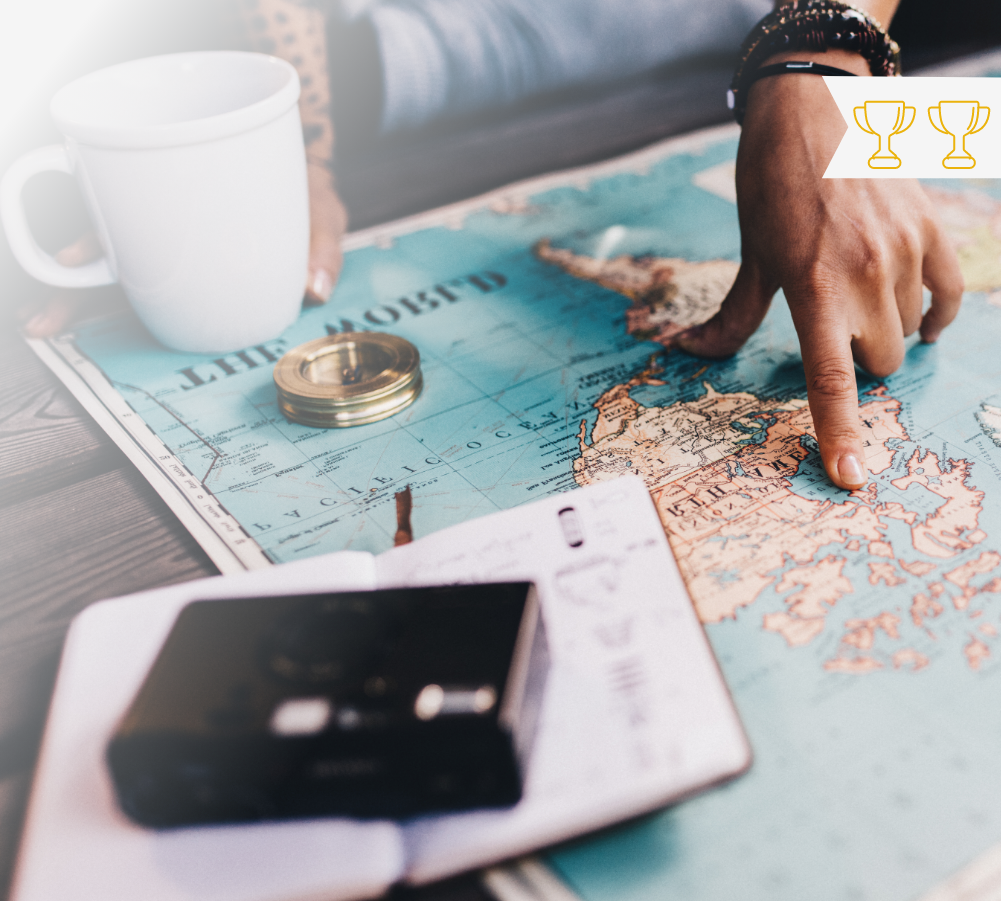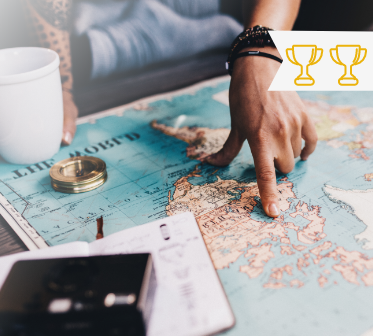 Perfect combination
for getting off the ground
– Bluerank & Rainbow
After particularly hard time of lockdown for the travel industry almost no one believed that it was possible to achieve financial goals close to those from before COVID times. Active cooperation, holistic approach and thinking outside of the box brought impressive results. We exceeded r.pl conversions from 2019 by over 34%!
Challenges
Saving the media budget through the control of opening/closing holidays destinations and brand safety
Rainbow offer covers trips to over 40 countries all over the world. We manage a hundred paid campaigns. Each day brought new COVID restrictions. It was easy to make mistakes and lose budget due to the promotion of a closed country. What is more, we needed a solution to automatically exclude sites with covid and infections news from our display activities.
Building the bond with users even during non-travel time and high uncertainty level of reliable information on restrictions and procedures for potential clients
Keeping interest of users in traveling and taking care of their good memories was crucial for us regarding further plans of increasing sale.  Also users who were interested in a particular direction were not sure what the rules and restrictions were.
Huge difference in visibility to competitors' sites
At the beginning of 2020, the r.pl website had 33 000 keywords less in the TOP10 than tui.pl and 40 000 less than itaka.pl (main competitors).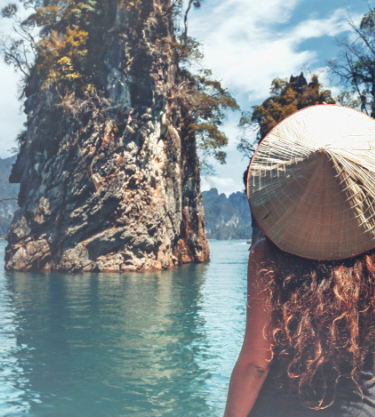 Strategy & Implementation
Full automation of Google Ads, Facebook Ads and RTB
We created a system which automatically excluded placements with COVID content to protect our brand. This solution also automatically managed the status of the campaigns by a feed actualization according to current COVID regulations and displayed creatives with communication included actual restrictions in the destination country. The extra feature of the crawler was availability verification of the offers on the r.pl by URLs and compared it with our enable ads URLs. This approach allowed us to save 30% of media expenses and shifted this money to media channels with highest sale potential.
Through content to user's heart (content re-optimization)
When we started the SEO campaign, there was already a large amount of content on the r.pl blog, however Rainbow have engaged residents to prepare more unique, interesting articles and exciting video content (which we also used in social campaigns). We used our custom made reWrite tool (a tool for analyzing, optimizing and monetizing content). The tool gave us the possibility to navigate low hanging fruit, so we could focus on content re-optimization, which would give us measurable results the fastest. System was also chosing articles with the highest selling support potential and automatically created DSA campaigns' feed to create SEO and Paid Search synergy. Thanks to this approach Blog campaign collected 1 200% more conversions than in 2019 and earned 0,6 MLN of EUR. Last but not least, our SEO team prepared recommendations for special landing pages with all important information about restrictions in a particular country and manuals on how to fill in the needed application forms.
Not only technical SEO
There were at least several dozens of all technical SEO implementations. The most important of them that gave great effects were:
JavaScript optimization,
improved internal linking,
unification of meta data structure,
improvement of page loading speed.
We prepared outreach actions and obtained dozens of valuable backlinks through for example acquiring them from travel bloggers and publishing valuable reports by top Polish travel websites.
Blueattribution
Throughout the project we used self-developed tool to rule all media channels. BlueAttribution is a conversion attribution and media expenses optimization tool that we tailored to r.pl needs. The tool is based on Markov-chains and served as the heart of all digital activities by providing monthly predictions of most effective media budget mix.
Results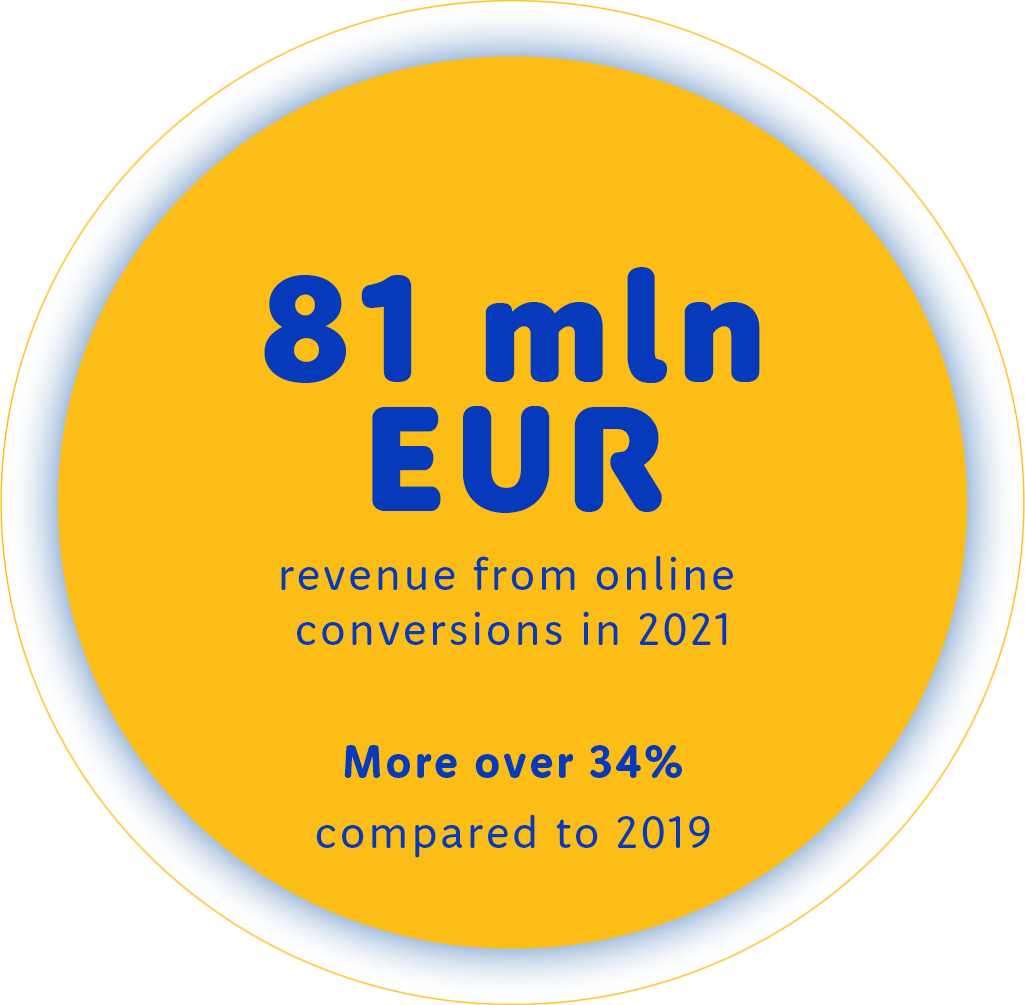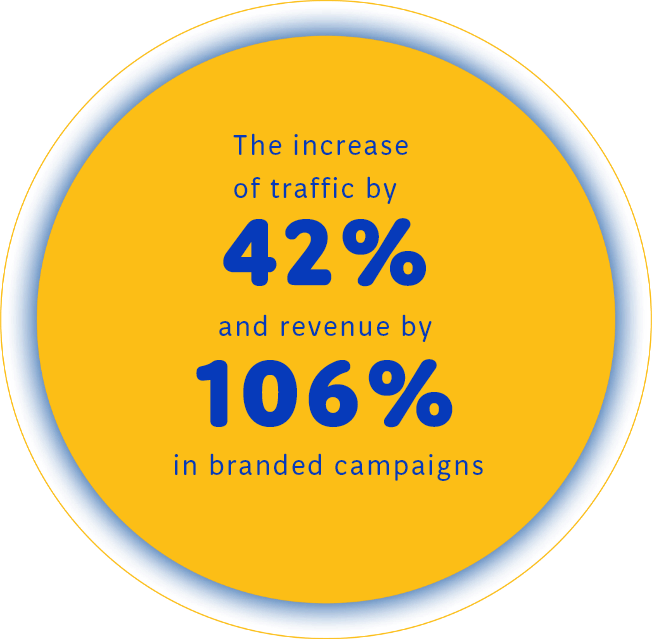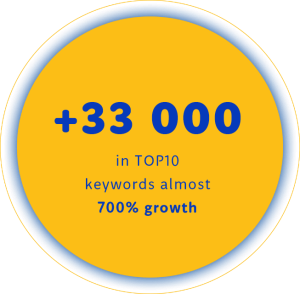 At the beginning of 2020, the r.pl website had 33 000 keywords less in the TOP10 than tui.pl and 40 000 less than itaka.pl (main competitiors).
Currently, the r.pl website has 8 000 keywords more than tui.pl. The difference to the itaka.pl website has been reduced from 40 000 keywords to 7 000.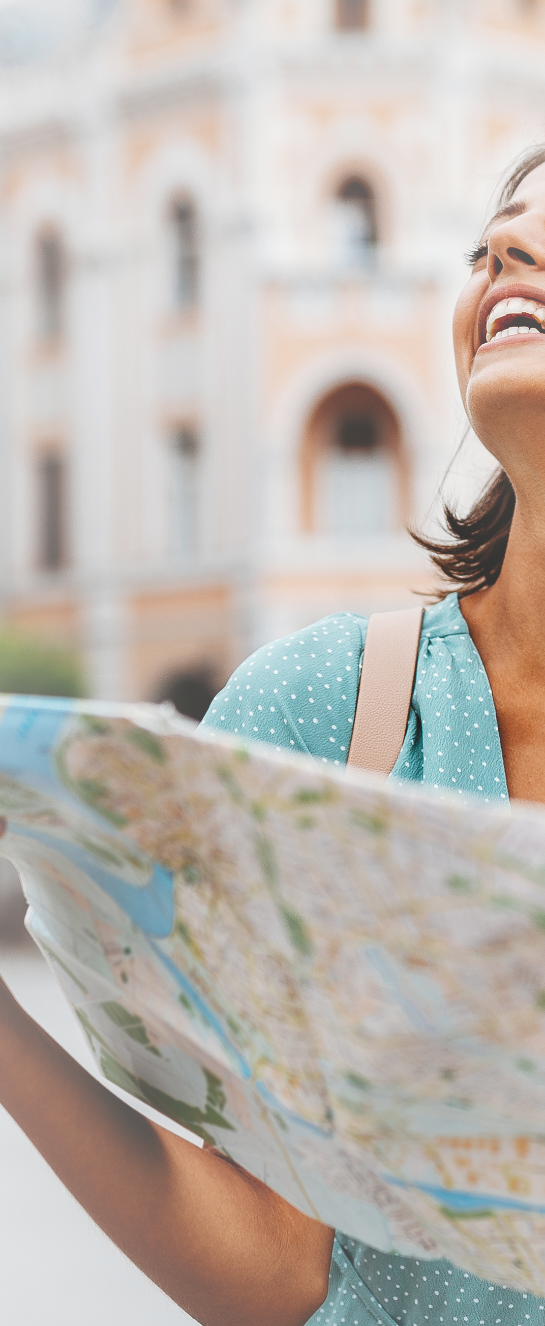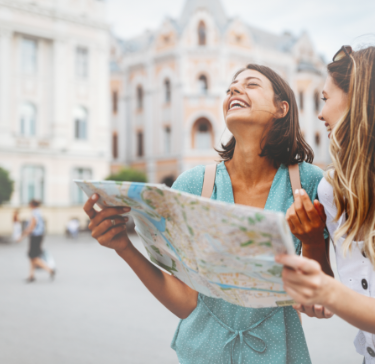 Awards
Performance Marketing Diamonds 2022
main prize in the category The integrated campaign of the year

European Search Awards 2022
main prize in the category Best Integrated Campaign​
silver award in the category Travel/Leisure PPC Large