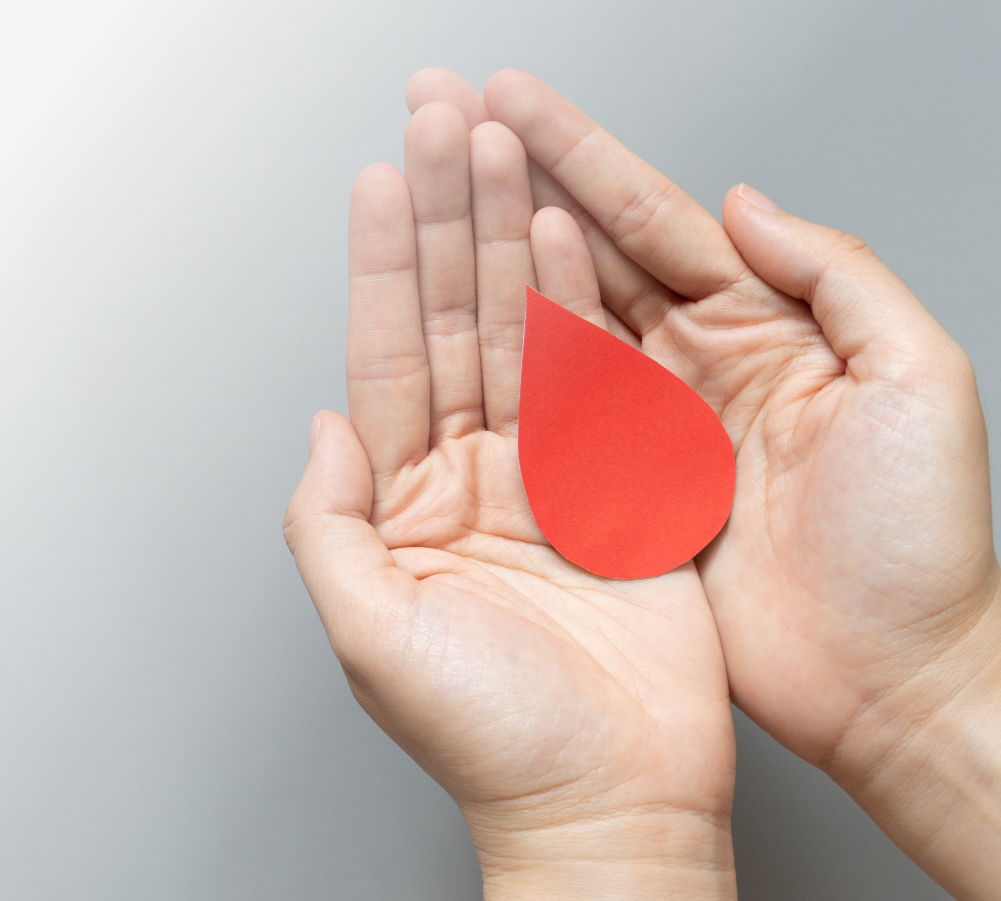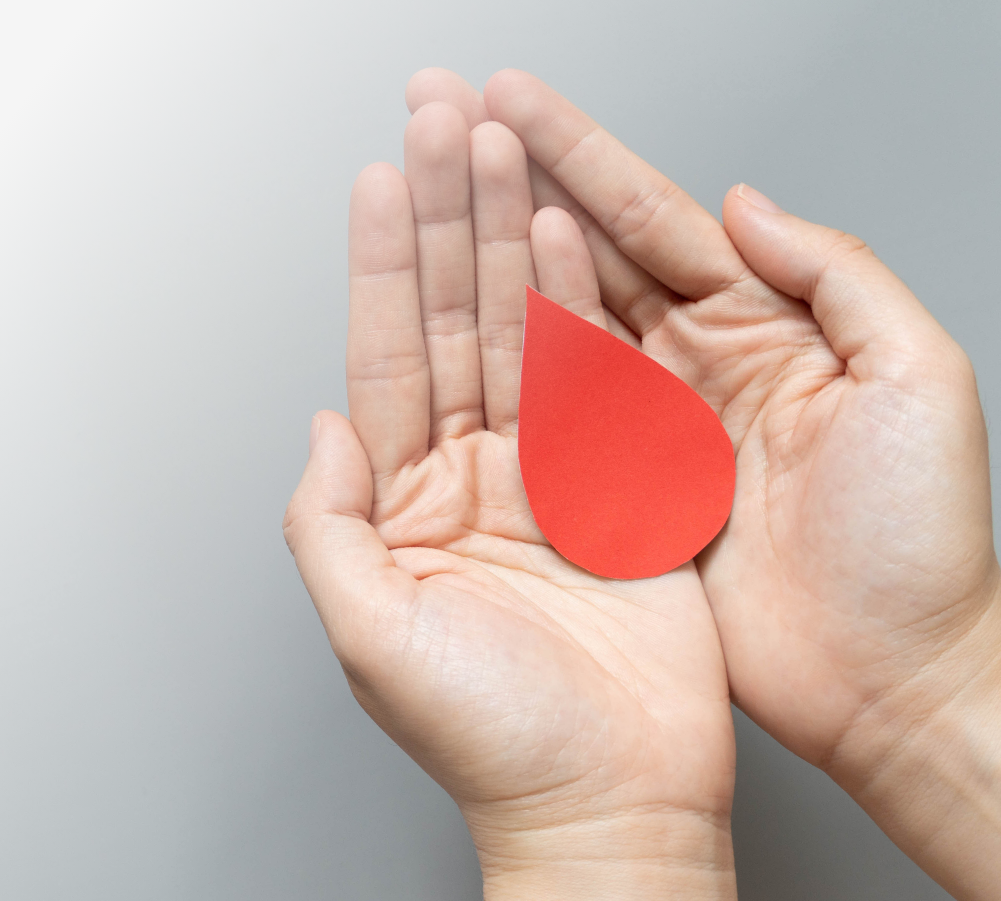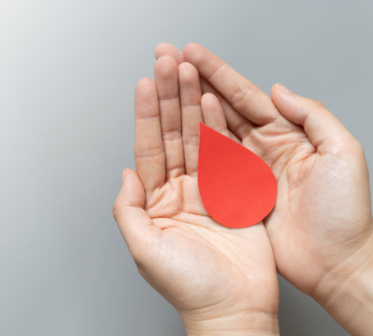 Growth in empathy

- Bluerank and DKMS Foundation
Every 40 minutes in Poland, leukemia or another blood cancer is diagnosed. For many patients, the only chance for life is a bone marrow or stem cell transplant from an unrelated donor - a genetic twin. In the face of the Covid-19 pandemic, which limited the activities in traditional channels, digital activities have become key to saving lives.
Challenges
Our key challenges in the project were:
the pandemic limited the Foundation's traditional activities, so all emphasis had to be shifted to digital activities in a short time,
due to the limitations related to the pandemic, patients had limited access to knowledge (e.g. due to restrictions on visits to hospitals),
the original website structure was suboptimal in terms of semantics and links between subpages, and the mobile version did not meet modern standards.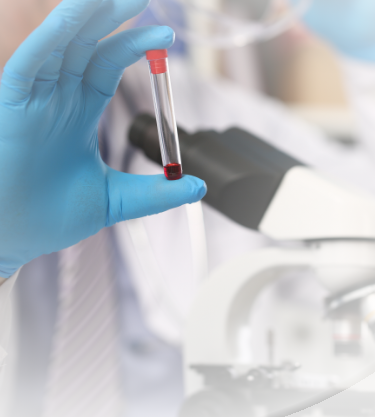 SEO strategy
Each registration in the database gives a chance to save the lives of sick patients, therefore the priority is to build the visibility of the website and trust in the brand, primarily through educational content and technical optimization of the website. It is also crucial to ensure the full user path, including the Care stage, so that donors already registered in the database are ready to donate and remember to update their contact and health details.
Thus, we based our actions on the following elements: 
Model Content Development Cycle - transition from running an SEO project to plunging into the entire content management process,
Precise and comprehensive actions as part of Customer Journey, taking into account all stages: See, Think, Do and Care,
Conscious reaching new target groups and dispelling their doubts and fears, mainly through the right choice of topics and language,
Regular optimization activities - making full use of what has already been developed,
Close cooperation of the DKMS Foundation and Bluerank teams - including specialists and specialists in the areas of PR, Outreach, marketing, SXO, data science,
Cooperation with a team of doctors and medical experts - in order to maintain the highest substantive level, consistent with modern medical knowledge,
The use of custom-made reWrite technology to obtain comprehensive behavioral data and content management based on hard data.
Realization
The pandemic significantly limited the traditional activities of the Foundation, so we adjusted the publishing plan to the new thematic gaps and focused information activities on regional activities (local stories).
There are many myths about bone marrow donation in society, and the conditions of information noise make it difficult to fight them, which is why we created a communication strategy based on education in the field of forms of surgery, pain associated with transplantation, medical exclusions and we supported SEO with PR / Outreach activities around these topics.
The original structure of the site was suboptimal in terms of semantics and links between subpages, and the mobile version did not meet modern standards, so we supported the platform migration (backend and frontend) in accordance with the principles of mobile first, accessibility, UX Writing, and all to facilitate access to educational section. We have planned the UX so that it responds smoothly to the behavior and concerns of various target groups (both emotional and based on facts). In addition, we supported the process of changing the analytical environment from Google Analytics to Piwik and cooperated with DKMS on the preparation of a new version of the website that eliminated the inheritance of critical errors. We focused on the polarization of content, focusing valuable content in thematic HUBs. We also introduced custom and hybrid DataStudio reports with the support of the DataScience team and consultancy in the field of technical platform migration as well as verification audits with a regular monitoring and optimization process.
The size of the target group is decreasing, we live in an aging society, with negative birth rates and increasing health problems. With this in mind, we have developed a strategy to reach new target groups, taking into account their language, concerns and needs. It was important for us to increase brand recognition and visibility, which is why we considered coverage as one of the key ingredients. We consciously created a publishing plan that was to appeal not only to people driven by emotions and empathy, but also to those who focus on facts. Potential donors have to be on standby for many years, so it is important to educate them and build strong relationships with them, therefore, in developing a content strategy, we took special care of the Care stage.
Due to the limitations related to the pandemic regarding visits to medical facilities, we have implemented a content plan for patients and focused on specific education and indicating various factors, e.g. so that donors remember to inform about significant changes in their health.
Results
During less than two years of cooperation:
14% more keywords in TOP3
53% more keywords in TOP10
20% more keywords in TOP100
+ 12% more total clicks 2021 vs 2020
+ 40% more total views 2021 vs 2020
Acquired over 150 links from valuable websites thanks to Outreach actions